Ma 'anshan Government Leaders Inspect Cynda Aluminum Co., LTD
View:2996 Edit:2015-01-17 17:14
Zhang Xiaolin(Ma'anshan SecretaryMunicipal Committee) , Deputy Secretary Municipal Committee Mayor Wei Yao leadinga team of more than eighty people visited Cynda which is subsidiary corporationof Cyma at 1:00 PM. Dec.26th,2014. They were very interested in checking allkinds of products produced by Cynda, watching the operational demonstration of3000T extrusion machine tractor, asking about production operationstatus. When President Shi explained questions they concerned, the heads of thegovernment from time to time nodded gave full affirmation.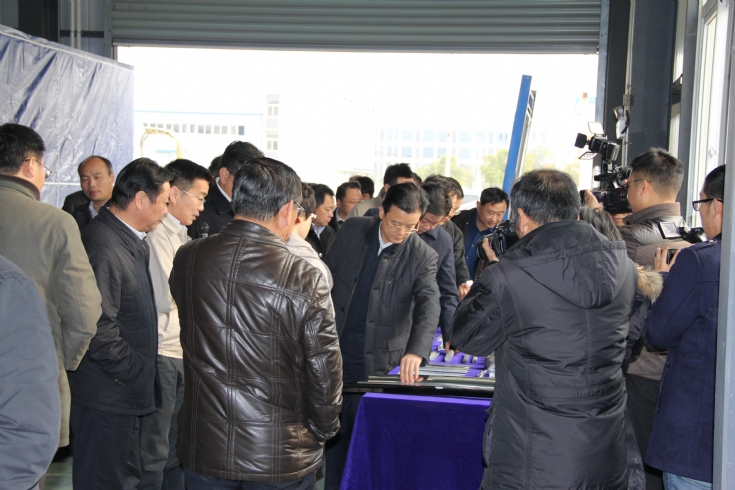 Zhang Xiaolin -Secretary MunicipalCommittee Mayor Wei Yao checked products displayed.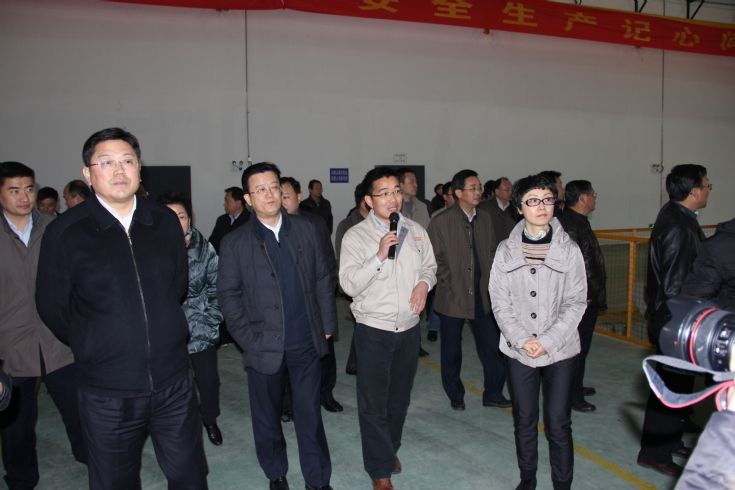 President Shi made introduction of plantproduction.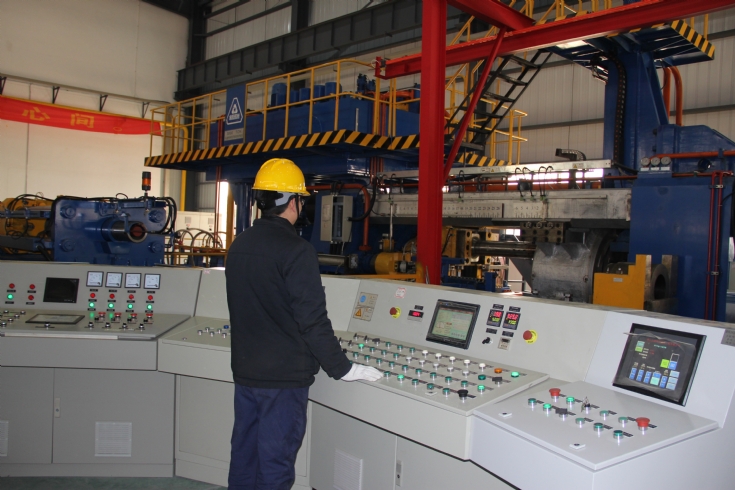 Operational demonstration of 3000T extrusionmachine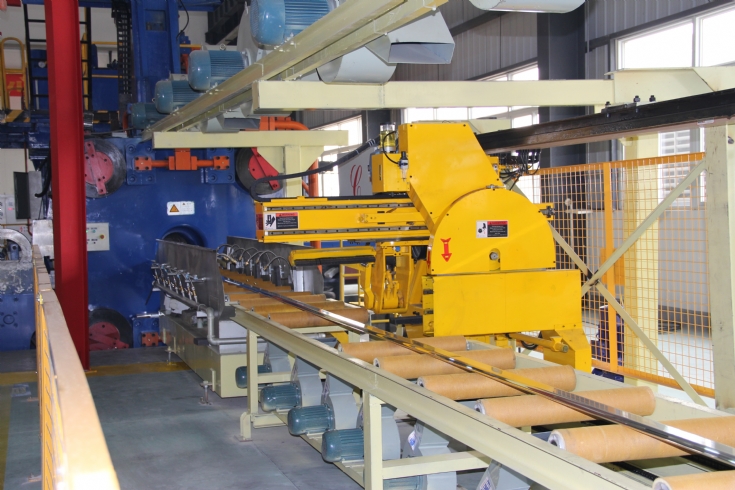 Operational demonstration of tractor